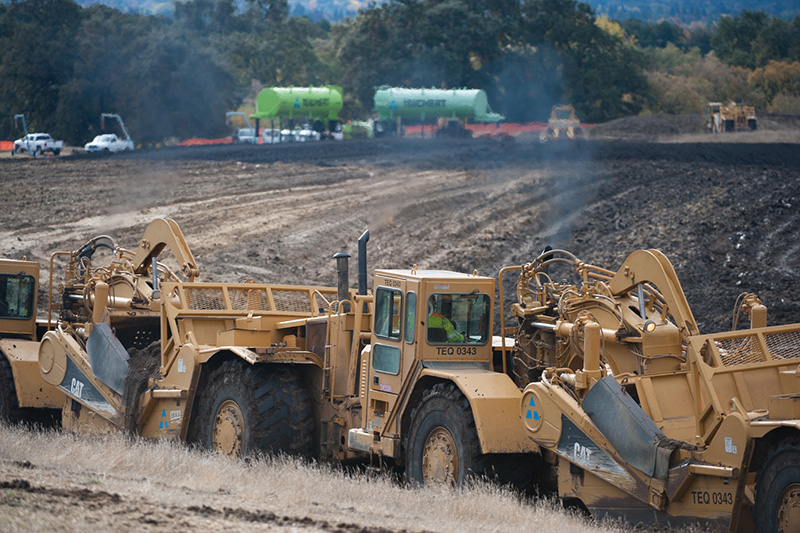 Teichert has a long proud tradition of building and improving residential communities. As far back as the 1880s, Adolph Teichert built his reputation laying sidewalks on Nob Hill and other upscale residential neighborhoods in San Francisco. After World War II, the company saw and responded to the needs of returning soldiers by expanding our presence in subdivisions and by increasing our materials and equipment capacity to allow us to meet the demanding pace of our customers' schedules.
Today we are still focused on building neighborhoods, offering a full suite of infrastructure services to residential developers throughout Northern and Central California. Teichert has been the infrastructure partner on hundreds of subdivisions, ranging in size from 10 lots to 10,000 lots.
Our customers value our ability to listen carefully and to meet demanding schedule and quality expectations. We pride ourselves on our relationships, and our ranks of experienced, capable estimators and project managers are experts at understanding and working with our customers' needs.
Contact
Scott Oliver
Business Development Manager
soliver@teichert.com
(916) 484-3344
For information about a career with Teichert, click here