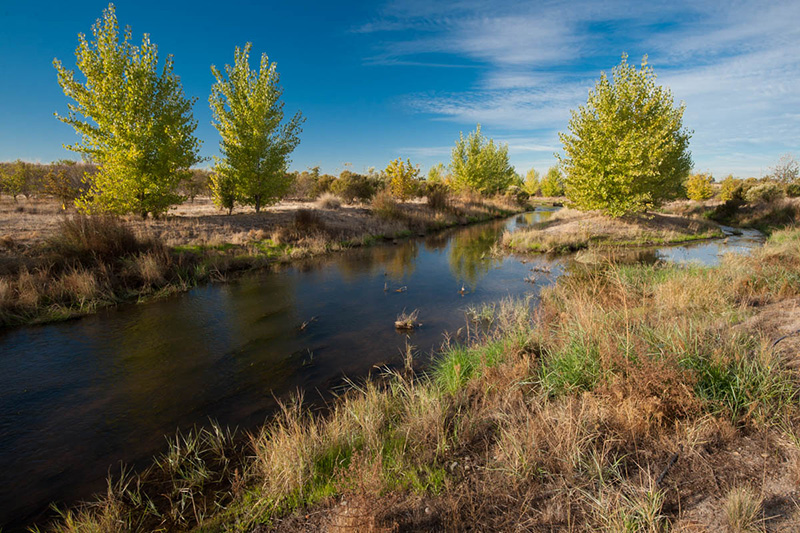 Aggregate material is part of our everyday lives, from building homes and schools to paving our roads and highways. Teichert has long been committed to responsible permitting of our aggregate mines and subsequent re-use of our previously mined lands into open space, nature preserves, agricultural land, and other uses compatible with the neighboring communities.
In securing and maintaining land use entitlements for mining, our Aggregate Resource Development Department works with various stakeholders including neighbors, businesses, and local, state, and federal agencies to best design a project that is receptive to community concerns while also meeting the need for local aggregate products. In addition, specific and detailed reclamation plan design is an integral component of the permitting process.
Teichert's history of reclaiming land goes back to 1957, well over a decade prior to state laws requiring the reclamation of mining sites. One of Teichert's first reclamation projects was the Mississippi Bar site along the American River in Sacramento County, incorporating ponds and lagoons with open space areas that blend in with the surrounding natural environment. More recently, Teichert donated 130 acres of land to Yolo County to establish the Cache Creek Nature Preserve, a habitat for riparian wildlife and several special status wildlife species.
Collectively, Teichert's ARD Department oversees the permitting and management of approximately 42 approved mines throughout Northern and Central California and Western Nevada, including fulfilling lengthy conditions of approval, providing annual inspections and reporting and ensuring proper reclamation of each of the sites upon completion of mining.