PORTABLE CRUSHING AND SCREENING/RECYCLED MATERIALS AND SERVICES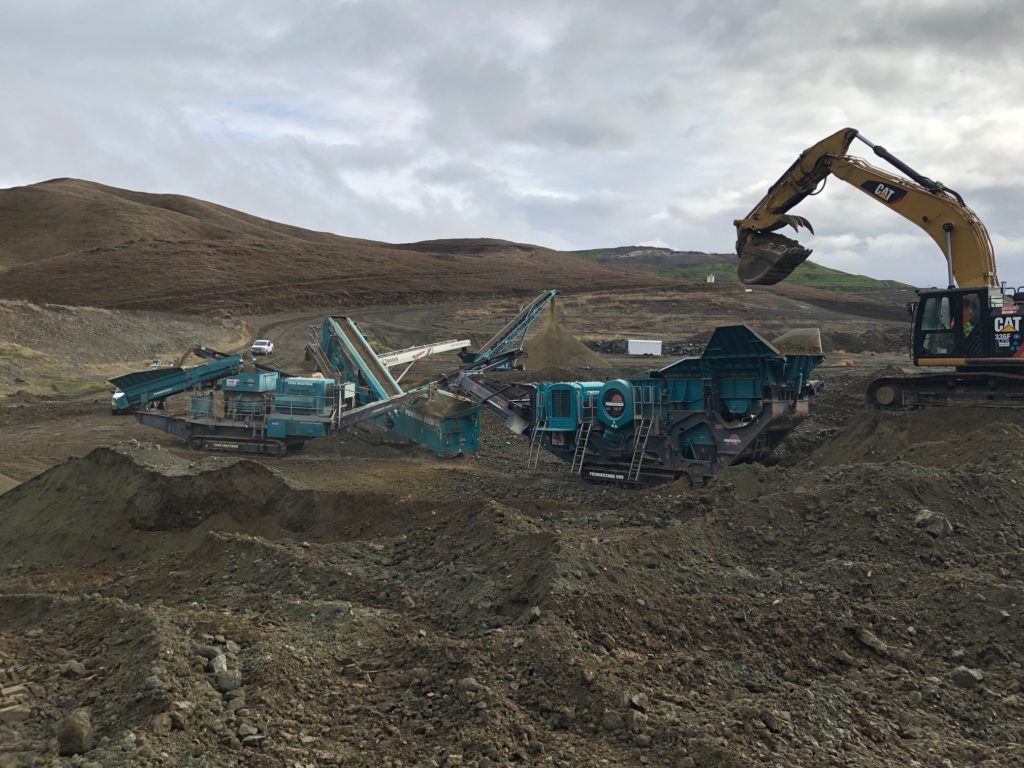 Teichert Portables performs mobile onsite crushing and screening of stone, soil, concrete, asphalt and brick as well as aggregate products across Northern California and Northern Nevada.
We utilize the latest environmentally compliant equipment with experienced and professional MSHA and OSHA trained operators who work safely and efficiently.  Our work sites and equipment are clean and well maintained.
Electric or diesel powered, large projects or small Teichert Portables has the capability to fulfill your portable crushing and or screening needs.  As part of the Teichert materials family our crushing crews know what is expected of them when they enter your site and will treat your site as it was our own.
With our extensive experience in Aggregate, Asphalt and Ready mix as well as our own testing labs we can work with you to meet the specification required for your project.
Teichert Portable Crushing also has several recycle locations in Northern California accepting concrete and asphalt rubble as well as clean dirt.
RECYCLE LOCATIONS:
Teichert Aggregates – Perkins (Agg/AC)
8760 Keifer Blvd. Sacramento, CA 95826
Teichert Aggregates – Marysville (Agg)
4249 Hammonton-Smartville Rd
Marysville, CA 95901
Teichert Aggregates – Hallwood (Agg/AC)
3331 Walnut Avenue
Marysville, CA 95901
Teichert Aggregates – Woodland (Agg/AC)
35030 County Rd. 20 Woodland, CA 95695
Teichert Aggregates – Vernalis (Agg/AC)
36314 South Bird Road
Tracy, CA 95304
Contact
Brandon Stauffer
BStauffer@teichert.com
530-304-3051