Teichert Foundation, established in 1990, expresses the Teichert companies' commitment to build and preserve a healthy and prosperous region.
The Foundation makes grants to organizations that create beauty, foster culture, nurture children, provide access to food and housing for those in need, preserve nature, increase awareness of our environment, build an educated citizenry and a well-prepared workforce, and strive to provide better health for all.
Staff
---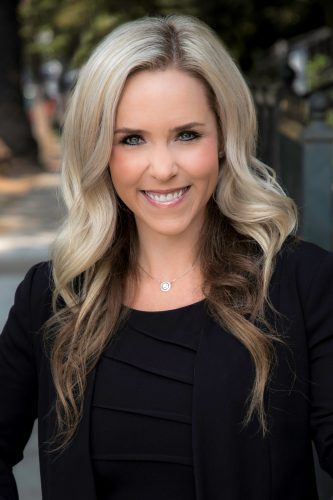 Heather Riggs, MBA
Executive Director
Heather Riggs joined the Teichert Foundation in 2017 and became the Executive Director in 2023.  Raised in Sacramento, Heather earned her Masters of Business Administration in 2012 from University of California, Davis and previously spent nearly 10 years in commercial construction and development.
Heather's lifestyle is one of giving through volunteerism, donations, raising awareness and serving through non-profit board membership.
In her role, she enthusiastically embraces the joy of representing Teichert's commitment to the surrounding regions through visiting and funding organizations who are meeting community needs, ranging from Northern Nevada and throughout the state of California.
---
Allegra Pickett, EdD
Grants Manager
Allegra Pickett joined Teichert Foundation as its Grants Manager in April 2018.
Allegra completed her BA at UC Berkeley, Masters at New School University and Doctor of Education at Grand Canyon University.
Before joining Teichert, Allegra served as Director for Cesar's Way and Interim Director of Millan Foundation.
Allegra currently serves on the Board of Directors for Yolo Community Foundation (YCF). YCF promotes philanthropy by serving as a public foundation through which: 1) community members pursue their own charitable goals; 2) local nonprofits benefit from YCF programs and events; and 3) youth learn the meaning of community involvement and service.
As Grants Manager, Allegra directs and monitors grant operations as part of Teichert's ongoing philanthropic commitment to the region.
---
Teichert Foundation's long-time Executive Director, Fred Teichert, announces his retirement.
The Teichert Foundation is pleased to announce Heather Riggs will become the Executive Director, effective August 8, 2023.