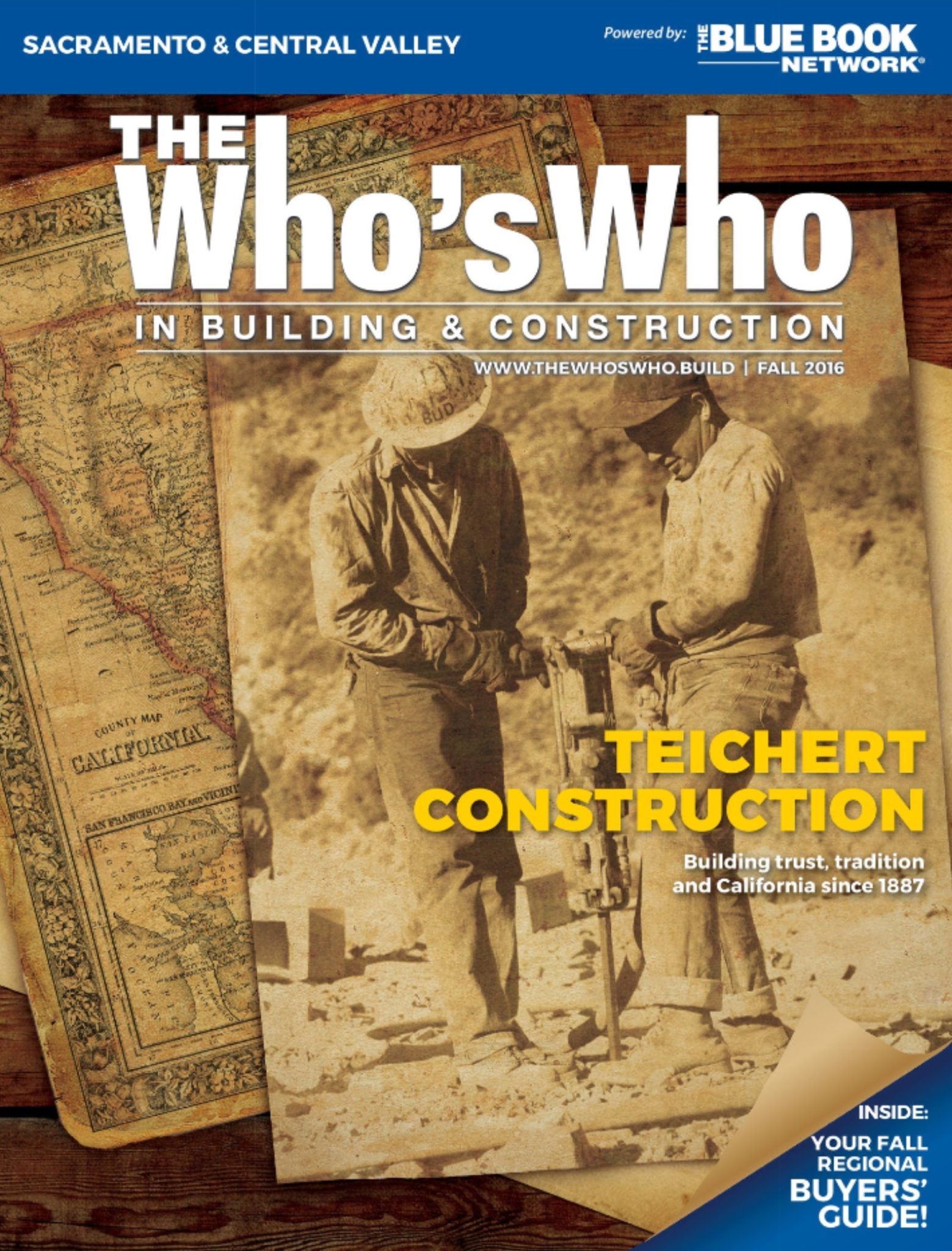 The Who's Who in Building & Construction article from November 2016.
BUILDING TRUST, TRADITION AND CALIFORNIA SINCE 1887 – TEICHERT CONSTRUCTION
Teichert, Inc.'s influence and impact on California's history is etched across nearly every major infrastructure evolution, from the first sidewalks around the State Capitol Building in the 1890s to the levees, airports and power systems constructed in the 20th and early 21st centuries around the state. Holding License No. 8, California's oldest active contractor's license, Teichert built the state's first highways and was among the first in the nation to establish a comprehensive safety program, years before the federal government formed OSHA.
Yet, the story of its growth from a small concrete company to one of the state's oldest and most successful general contractor is one best told by its people.